The National Fire Protection Association reports that there are between 350,000 to 400,000 cases of house fires in the United States every year. Out of all the fire incidents that get reported annually, around 31% occur in residential homes.
Several factors contribute to these numbers: cooking, negligence, and open flames, among others. The key to prevent house fires and the costly fire damage repair that comes after is to understand the common causes and what sparks them.
This will help you keep your home safe and prepared in case of an emergency. Here are the places where fires commonly start at home:
Kitchen
Around half of all cases of house fires begin in the kitchen. This isn't exactly some brand new information. After all, the kitchen houses a number of appliances and where people do a majority of their cooking. However, no matter how common kitchen fires may be, this is actually an easy place to prevent fires because these are usually human-made.
Just be mindful whenever you're cooking or using a kitchen appliance. Set timers if possible and put any flammable items away from the oven. After using any appliance, electricians here in Salt Lake City strongly suggest unplugging everything right away.
Bedroom and Living Room
Around 7% of all cases of house fires originate in the bedroom. This is because there are plenty of plush objects that are kept inside the bedroom, one of which is the mattress, which can be extremely flammable, especially if you've been using it for years.
Mattresses that were made before 2007 do not abide by the standards set by the Federal Mattress Flammability Standard, so if you're using one, make sure to have it replaced immediately. Everything that was manufactured after 2007 is flame-retardant and were made with the highest quality and safety standards, so it's time to make a switch.
Living rooms have plenty of flammable items as well, such as the couch. This area is also where people put their candles, heating equipment, electronics, and of course, fireplaces, which makes the living room a common place where fires start.
Chimney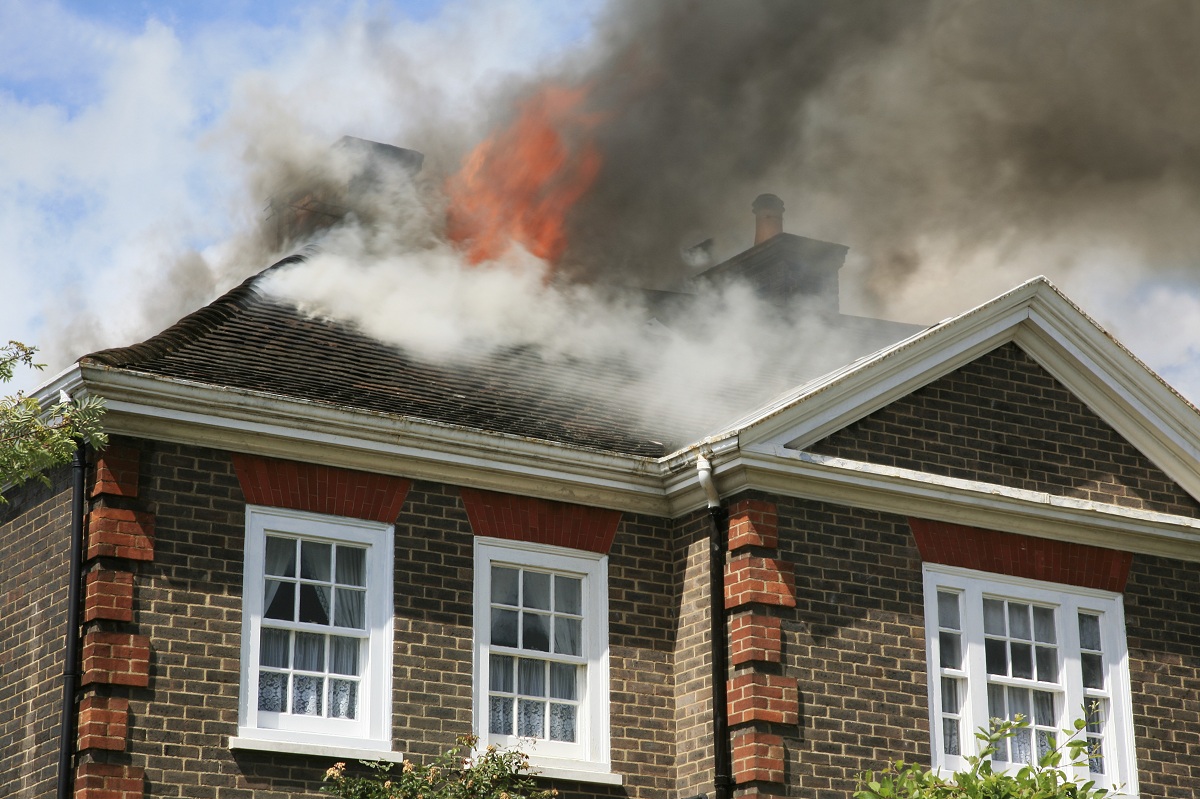 Just like everything in your home, chimneys need to be regularly cleaned. Because many homeowners often neglect to get their chimneys cleaned and services, about 6% of all house fire occur here. Whenever there's fire, the inside of your chimney gets coated by sap and ash, which has to be cleaned regularly.
Do a scape test to find out if your chimney needs some servicing. Open the flue, wear some protective glasses to prevent any debris from getting in your eyes, and grab a flashlight. Then, use the flashlight to up the chimney and use anything sharp to scrape the inside.
If you notice that the residue is at least 1/8 inches thick, contact a chimney cleaning services and schedule a visit. However, if it's about ¼ thick, do not use your chimney and have another fire until you've had it cleaned professionally.