It's not a surprise that many of us try to unwind in shopping centers in our area. Shopping centers and large malls just have this captivating feeling that helps us relax better. They are the choice of families when they want to spend time together. Groups of friends also constantly meet here.
Countless weekends have been spent in these places and plenty of memories have been made. Truly, shopping centers and malls are enjoyable. But why do we enjoy these places so much?
The Shopping Center: A Melting Pot
To answer that question, it is best to take a step back and observe the significance of the mall. Malls are essentially a place where different merchants and entrepreneurs from different backgrounds and industries gather to open their shops. This is a commercial space where a business of any nature can thrive.
Stores range from clothing stores to restaurants to pharmacies. These malls have everything one may want or need. This is part of the reason why shopping centers are attractive to many people.
Centralizing Resources for Basic Needs
Malls and shopping centers essentially centralize the resources that one might need. This makes it easier for people to satisfy their needs all in one location. This can be convenient for people who want to do their errands in one go. These malls are one-stop shops for people as malls, especially the large ones, have every establishment of every kind.
Most malls have grocery stores and supermarkets where people can get their regular food supply. It is also common for other needs such as pharmacies and banks to be located in these centers. Our needs prompt us to go to shopping malls.
Some property developers also create a mixed commercial and residential property. These are essentially developments that attempt to integrate commercial establishments with residential properties. This type of development makes it easier for residents of the property to go to commercial shops and access their needs and wants.
The Perfect Venue for Socialization
Another factor that lets us enjoy our time more in shopping centers is the fact that they are a good place for socialization. These places have amenities that are perfect for human interaction. And people take advantage of it.
For instance, people love to bond over food. It has become a bridge for people to strengthen their relationships with one another. Many social functions and celebrations require food.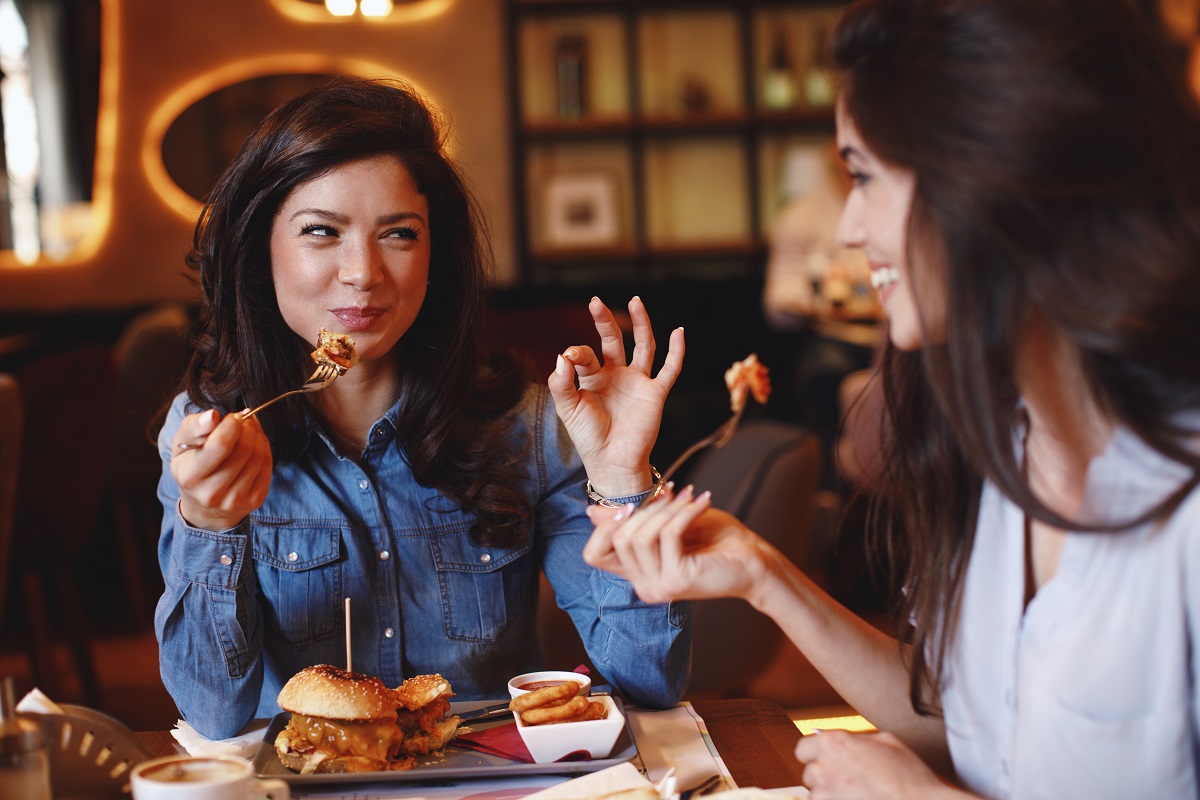 Shopping malls often have restaurants and other food places that serve exceptional meals. These entrepreneurs deliberately open their shops at the mall because they know there is a higher frequency of people there. It is a strategy that works since people do gather in these places to shop.
As more food places gather to open their shops in this strategic place, shoppers have more choices to choose from. This makes it ideal for people who want a meal as a means to spend time together. With that, it has evolved from a gathering of restaurants to the perfect social hangout.
Apart from food places, malls also have other amenities that are meant for leisure. This includes movie theaters, playgrounds, and function halls where events are hosted. This makes it an even more ideal place to socialize.
Fulfilling Our Wants
Lastly, shopping malls are where many merchants are located. If we can find our basic needs in malls, we can also find our wants. These places have stores that sell things that we want to have. From clothes to footwear to home appliances, malls are the way to go.
These places are essentially where we go for retail therapy. This happens when we buy something new or think about purchasing something new. We feel good when we make a new purchase, especially if it is something that we have been eyeing for a long time.
Purchasing something is said to relieve stress and improve moods. Of course, doing this can be financially risky. But it does help us feel positive emotions that relieve our stress.
So Why Do We Enjoy Being in Shopping Centers?
The answer is simple. Shopping centers fulfill several aspects of our human needs. These places can supply us with our basic needs and can also satisfy our wants. Also, the factor of socialization helps since we are social creatures who need to interact with other people.
It is safe to say that shopping malls have more to offer than just a place where entrepreneurs can sell their products. Yes, they are places of business. But these are places of social significance that help us interact better with more people.