The first few days of the pandemic showed that nothing was ever going to be the same again. Markets halted and it wasn't sure when they would open again. This led to general uncertainty about things, specifically on how the economy would rebound.
This meant that any renovations had to be put on hold. You can still look through some sales on bathroom vanity mirrors online, but you won't know when they'll be able to deliver it or if you'll be able to buy it.
A little forward and things appear to be calming down now. You may have seen your home quite frequently after the almost year-long shelter in place orders by the authorities. You might have noticed some renovations as DIY work you can do while at home.
Before pushing through with your small project, consider why DIY renovation (as a whole) are currently on the uptrend.
DIY or Assisted Renovations — What the Pandemic has Shown
Homeowners have had a lot of time on their hands for learning things. There are those that learned how to make baguettes or, quite simply, bake bread. Some learned to create coffee mixes with the oh-so-milky creamer. Others decided to concentrate on something that's closer to their heart — home — and see if there are things that they can fix themselves.
Home Renovations are Driven by Attention
The time spent at home helped homeowners gauge how old their home was. They saw things that needed repairing and some might decide to do it themselves. During the first few weeks, they may have noticed a door hinge making noise or a leaky faucet that's always dripping.
When the rainy season came, they might've heard something dripping inside the ceiling. Homeowners never noticed this because they were always away at work.
Home Renovations are Driven by Necessity
Consider this — before the pandemic, people were usually out of home and it was only for recreation. You didn't need to do anything else, just rest, or do stuff you can't do during office or school hours. When the pandemic hit, it suddenly became a hub of activity, which was why there was a need for certain rooms and areas to be re-designed.
Office spaces are needed because you and your spouse might have to work long hours during the day. There's also the need for a proper study area — your children might be studying at home, away from school. There are also certain degrees of privacy needed for each of you to do your work with efficiency, which was why you thought you needed to renovate a few areas.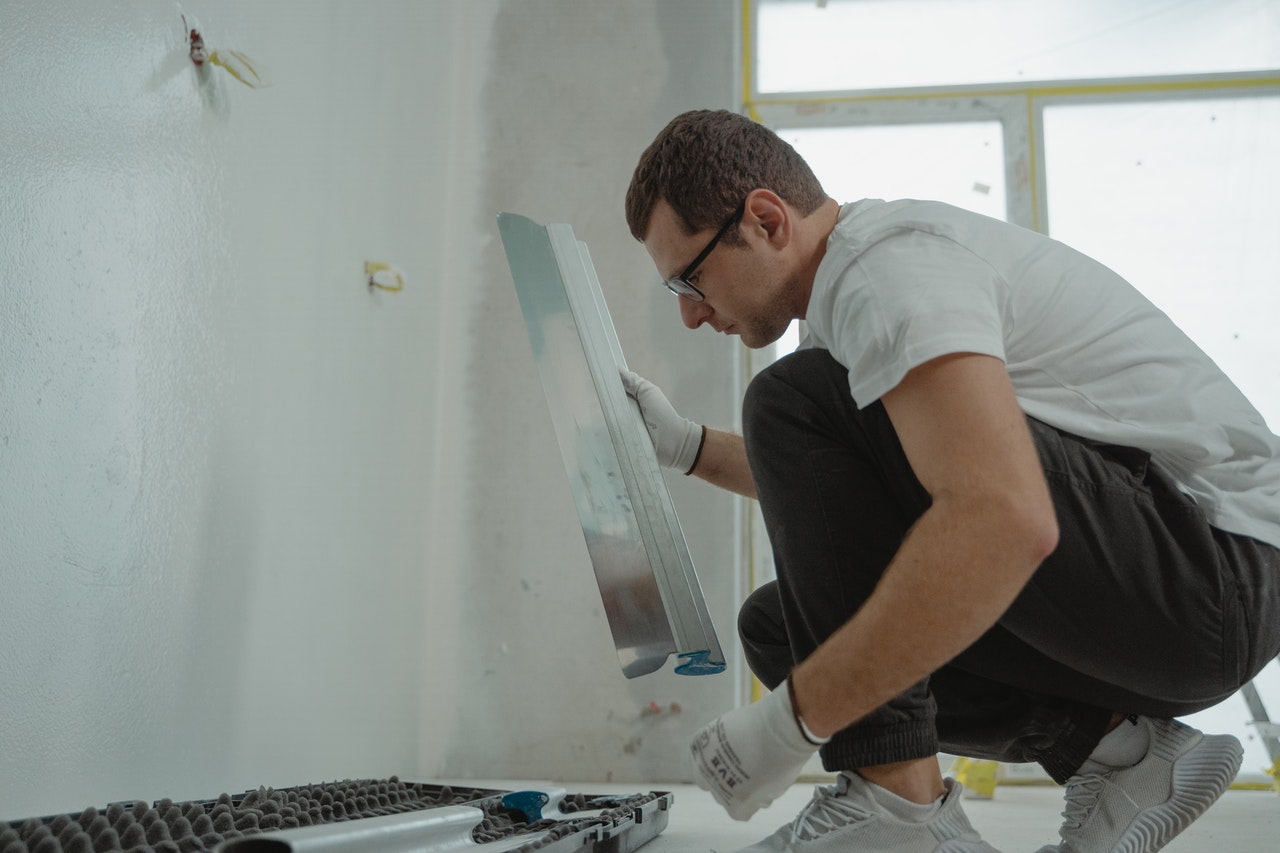 Renovations You Can Do: Fix Broken Things
Now that you've seen which spaces needed the most renovations, let's start with something you've never noticed when you're at work — broken down furniture. Is that door hinge bothering you? Have you noticed that leaky faucet in the bathroom?
Finally, that time you've been looking for when working is here. You should do a DIY renovation by picking up a new hinge to replace the old one. That leaky faucet? Call the friendly local plumber, but make sure that the service is following the necessary safety protocols for a home visit.
Renovations You Can Do: Re-arrange the Place
Sometimes, you don't need someone to come over or call a service to renovate. All it takes is a simple do-over of things and you've got yourself a new home. You might've bought a few more appliances, and perhaps, it's time to keep away some of them to make space for your new normal.
You might have to move around a few pieces of furniture to create space for your home office. If you've got an unused table and chair set, that might be a good round table for the kids to have their home school on. Make a survey of the space in your home and see if you can create something new out of it.
Renovation You Can Do: Get Plenty of Light in the House
Moving around the furniture might also help natural light to seep into your home office or home school area. Change into some light-colored drapes to allow sunlight in. Alternatively, you can also move some furniture blocking the sun's rays out of the way. Again, you don't need some big renovation just to let some more natural light in.
The pandemic has posed challenges to our renovation that people think we cannot win. All you must do at certain points is to create spaces for your family to thrive in. A DIY renovation might just be what you need to get some positive vibes going while riding out COVID-19.