If you're planning to sell your property for whatever reason, now may be the best time to do it. There's a lot of speculation that has formed due to the heavy burden the virus has placed on our shoulders.
One of which could be a move to the suburbs where it's less crowded than the hustle and bustle of the city. For some, the prospects of the rural area are simply irresistible: an unlimited supply of clean air, scenic views, and lesser traffic. But the best reason why you should be selling your property now should be that it rsquo;s a seller's market.
Indeed there's more demand than supply in real estate these days and for some time now. However, a warning. More people buying than selling doesn't mean your house selling stint would be a cinch. On the contrary, you'll have to go through a process to start the ball rolling.
First, you need to prep the house. For one, you need to have a pre-sale home inspection months before you even list it. That should identify major problem areas that could constitute a red flag for any wannabe buyer. That can mean shedding some dollars from your end as you factor in repairs.
But when all is said and done, selling your house boils down to one thing: attraction. And that's when your curb appeal kicks in. Without a stunning front, you might as well say goodbye to your plans of selling. Listed below are key takeaways to increase your property's curb appeal in a jiffy.
Seed the Lawn
A well-manicured lawn is shouting to everyone that the property's owners are responsible and diligent. That can easily catch the attention of passers-by and prospects. On the other hand, one that's out-of-shape with weeds growing can be a red flag which could cause your home viewers.
To have a vibrant and beautiful lawn, apply the needed grass seed. At the same time, you should factor in fertilizers to ensure the grass grows strong and as green as ever. You can explore overseeding if you have patchy, bare spots.
Additionally, your fence matters. The last thing you want to put in is a wire mesh or plain old wood. For best results, use composite fencing. Not only is it stunningly beautiful, but they're also cheaper as they are weather-resistant and last decades.
A good reliable brand, in this regard, is Trex. It's composite fencing at its finest. Plus, you'll see that Trex seclusions fencing costs can save you tons of dollars in the long run.
Power Wash the Driveway
The stonework matters. While the lawn and all those greens can get your home front those looks, your driveway, and all those stone works can complement it all. So, powerwash these hard surfaces for them to shine.
It's tricky. To take away all that dirt, dust, and debris that has settled in on these surfaces, you need a powerful power washer. When you do so, you let your driveway and stone works look brand new.
Additionally, power washing also stops weeds that are growing between those cracks between bricks and stones. That way you also extend the life of your driveway.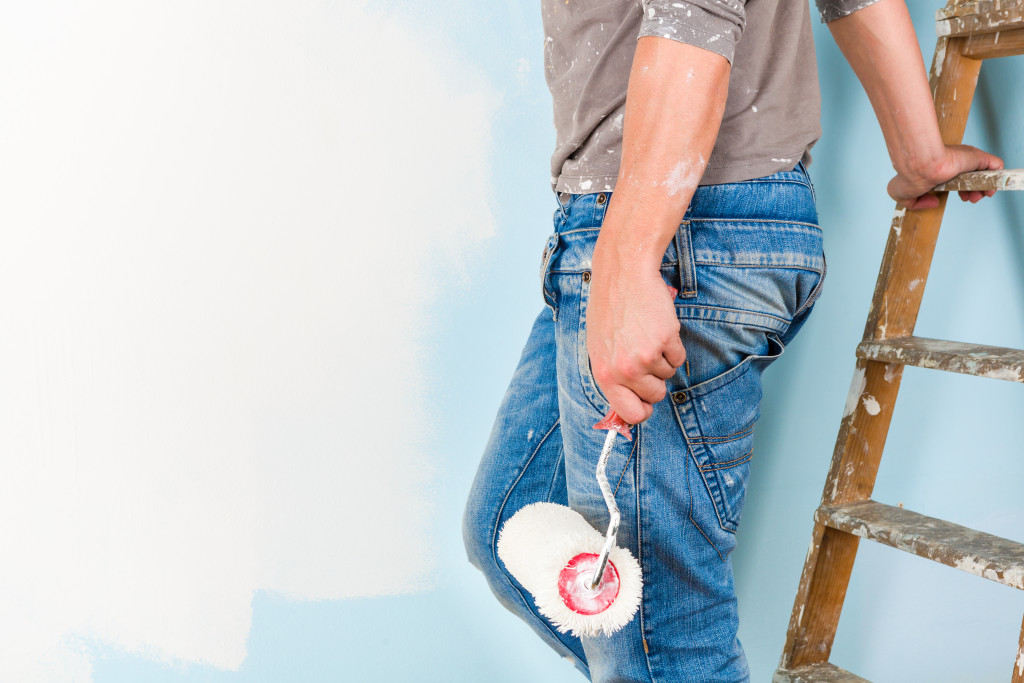 Paint the House
If you want a quick way to make your house front shine, then paint it. Arguably, it's the fastest you to improve your curb appeal. Indeed, all that fresh paint on your house exterior delivers stunning results making heads turn as people pass by.
Know that paint finish on old houses can certainly look faded as time goes by. More often than not, the old paint can make your property look older than it really is if you're not careful.
But if you paint your property new, you'll increase its value by as much as $1,000 to $5,000. That's a big ROI on your paint investment.
Make the Windows Stunning
One of the fastest ways to create an eyesore on your property is old windows. Cracked or faded windows can give the initial impression that your property is old, and by extension, not worth looking into.
To solve such a scenario, you will have to replace such problematic windows. When you do that, you not only help sell your house faster but also ensure HVAC won't have to waste a lot of time and effort to keep the ideal temperature at home in place.
Cut Overgrown Trees
Trees provide a good way for your house to stay cool sans the HVAC. Indeed, they're a natural way to get plenty of shade. But if they can be cumbersome. If they're not in the right position, and they block a major portion of your house front, you could be sabotaging your curb appeal.
So, take time to trim back too much foliage. That also serves another purpose. That makes your yard appear bigger than it actually is making your house even more jaw-dropping.