Celebration gifts for homeowners must be practical first and fun second. Getting a mortgage, moving house, and decorating are all very expensive. This means that practicality wins over fun and indulgence. On the other hand, a truly memorable experience can also serve to relieve the monotony and stress of the whole moving process. Charter Boat Sydney, for example, offers some great personalized experiences on their boats that will thrill and excite you and your spouse. You are sure to come back refreshed and ready to tackle the work of setting up the home.
Also, there are plenty of fun gifts that serve practical purposes as well. A new streaming subscription for the house or an increased bandwidth internet connection is great examples. You get to surprise your beloved and also enjoy a service that makes life better for both of you. As long as you come from a place of understanding and a desire to make this a truly memorable time for you and your spouse, you are sure to find the perfect present for the occasion.
Subscription Boxes
You can get a subscription box for almost anything. Look for something that the two of you can enjoy together like a cheese box or a beer of the month box. This will make for some great memories you can build together in your new home.
Some areas even have subscription boxes for fresh and organic local produce. You can cook meals together with these delicious fresh vegetables and gain a deep appreciation for the place you now call home.
Gift Basket
Put together a gift basket that can help them with something you know they are anxious about. Perhaps your spouse gets anxious easily and is stressed out from the move and setting up the house. You can curate a gift basket designed to help them relax. Essential oil bath bombs, vouchers to the nearest massage parlor, and their favorite snacks are all great ideas.
You can also go with something very practical and helpful. No matter how clearly you label boxes, there will be a time when you need something immediately and you cannot locate the box it is in. Put together a gift basket of items you will need for the house such as scissors, a box cutter, paper towels, toilet paper, flashlights, an extensions cord, phone chargers, and most importantly snacks. Honestly, you can never go wrong with snacks.
Meal Delivery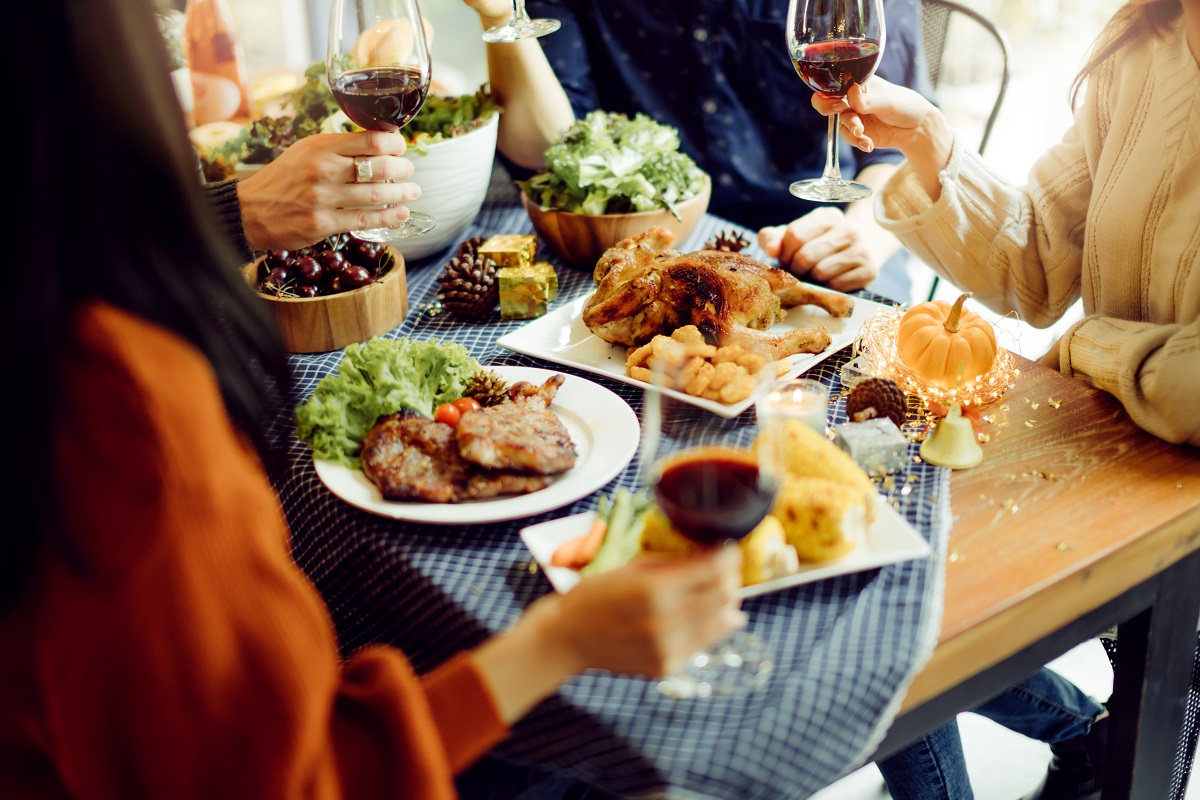 Make a reservation with a meal delivery service that will deliver a fully cooked and delicious dinner every day for a full week after you two move into the new house. Knowing that neither of you has to worry about cooking and do not have to rely on fast food will be a huge weight off your minds.
Your spouse is sure to be touched and grateful about your thoughtfulness. It can also be very intimate and romantic to eat a delicious and well-cooked meal using boxes for tables and plastic utensils. It is a shared experience like no other that will deepen the feeling of connection that you two share.
Pet Time
It might sound overwhelming to put a new pet amid the chaos of setting up the house but it can also be a wonderful way to refocus on what really matters. You two are now homeowners and can have as many pets as you want. Give your little family the distinct joy of finally having a beloved family pet.
Puppies are great and can be very excitable and enjoy the chaos. They need guidance and training so it will help to make your days more structured which will be a great help in ensuring that regular work gets done in setting up the house. The puppy will also liven up the house and keep everyone in a good mood so no one gets too tired of the trouble and starts slacking off before everything is organized and put away.
Memorialize the Occasion
This means doing something lasting that will always serve as a reminder of the special day you moved into your new home. Pour some concrete on the flagstone immediately in front of the house and place yours and your family's hand prints in it and write the date.
You can also have a mailbox specially made with your family name and a cute mascot and hammer it into place together. A professionally framed portrait of the family is a god way to memorialize the occasion and have it inside where you can see it every day.
In many ways, the traditional things people do after buying a house are for other people. Meeting the neighbors and sending them treats is a way to ingratiate yourself with the neighborhood and facilitate the way to making new friends. A housewarming part is a way to show your friends and family your home and familiarize them with your new address.
Taking the time to do something just for you two and your little ones is a special and intimate act. It will bring you closer together and give you a happy focus to bring your mind towards during the stressful parts of dealing with moving.