Decks and overhead structures, such as pergolas and bare sheds, require posts that will support the structure's framing. And it's important to keep in mind that these posts should be set in a proper foundation or footing. A footing is a tight space that has been dug into the ground and filled with concrete. Footings are an important component of your structure's foundation. When it is stable, you have the assurance that your deck or pergola will also be safe.
However, many homeowners take it upon themselves to build the footings. They may have the impression that it could be as easy as setting up ready-to-assemble aluminum fence panels. It would be best if you remembered, though, that things are very much different in this department. It would always be wise to seek the advice of a professional and take the following factors into account:
The Amount of Load Involved
Load, in simple terms, refer to the weight of a body or a material. And in engineering, there are two types of loads: dead loads and live loads. These loads are what your posts will bear or carry. Dead load refers to the weight of the fixed components of the posts, such as frame, stairs, deck, and railings. Live loads, on the other hand, are temporary forces acting on the deck or materials, such as humans, animals, and even furniture. While it depends on every state's building code, the general rule is that your structure should be able to support a total weight of 50 pounds per square foot.
The Stability of Soil
The soil is where your footings will be built. With that, you need to remember that the soil may behave depending on the amount of load acting on it. Loose soil may not be able to carry heavy structures, meaning building upon it may be dangerous. So, before you build anything, try to gauge your lot's soil mechanics. You can do so by hiring a contractor or a civil engineer specializing in residential structures.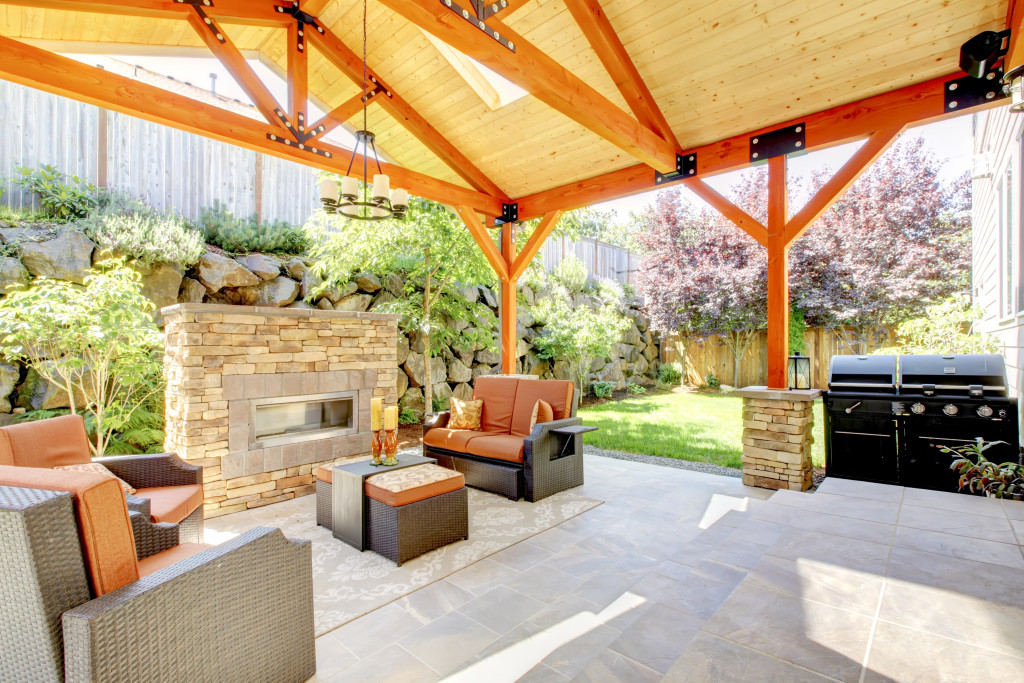 Environmental Temperature
Heat directly affects the behavior of the soil. When the temperatures are high, the soil tends to expand. It may also contract during cold weather. This is why you need to consider the changing weathers in your locality before building posts. When your posts are improperly arranged and set, any movement and changes in the soil will affect the stability of your deck or pergola. You can counter such events by making sure that your posts are set deep enough into the soil.
Your Materials
Do not overlook the type of materials needed for your posts. They should be sturdy and could withstand the changes in soil mechanics and weather. Prefab tubes and concrete always make a great combination, but it wouldn't hurt to seek the advice of your contractor.
Be aware of other requirements
Before you start the building process, it would be safe to check the local building code to ensure safety. Avoid problems and issues down the road by securing the necessary permits and compliance forms.