Home improvements are such an excellent idea, especially if you're into DIYs. However, most people think you need a hefty load of funds to make any worthwhile renovation projects become a reality. Although most home repair and improvement are expensive, some cool ideas are considerably cheap.
So, if you're trying to decide what renovation projects to tackle next, here are a couple of pointers for some affordable ways to improve your home. These home improvement ideas are sure to fit your budget to help you achieve the home of your dreams as you look for a property for sale.
Adding a wallpaper
If you haven't gone through a wall-covering store lately, then you're missing out on a lot of things. With wallpaper's popularity slowly reviving, countless stores are now expanding their choices and designs. You might even feel surprised at how affordable some prices are, too.
However, Family Handyman says that you don't need to cover every wall to make a room look fabulous. You can put it on a single wall so that it'll be the focal point of the room. Not only will it reduce the time and effort that you need to set it up, but it'll also help you lessen all the mess that you might do when papering an entire room.
Redesign your closets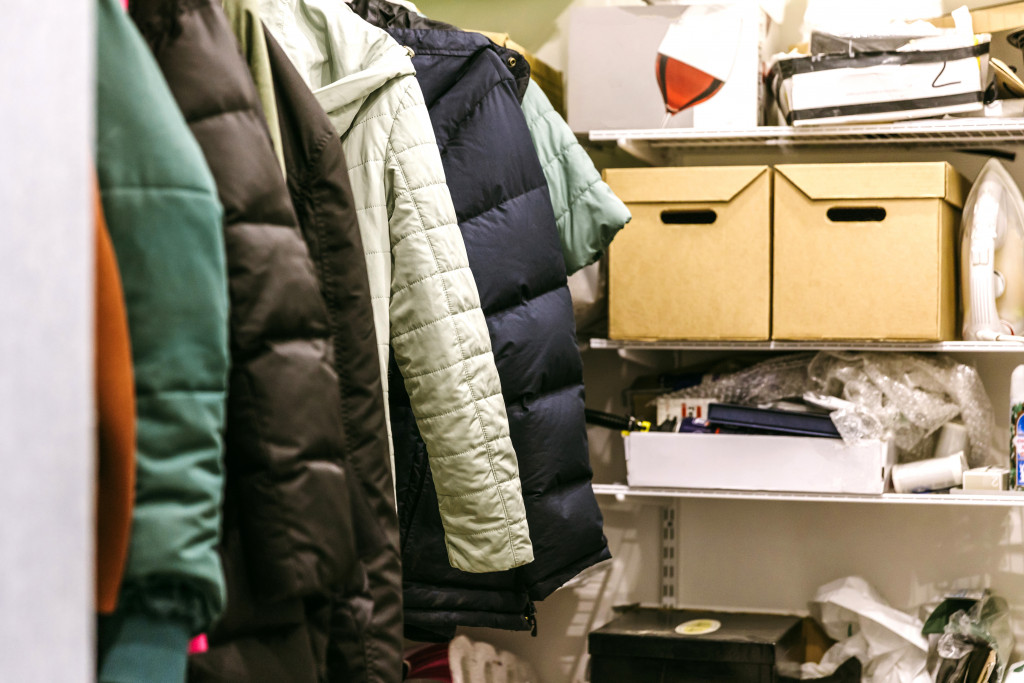 Although it may seem like a mundane idea, changing little bits of your house can change how it looks entirely, too. One way to do this is by changing your house's original hardware, such as the cabinet knobs or the drawer handles. The Spruce says that you can change it to a couple of stylish pieces that can reflect your taste while matching your interior.
Another way to give your closet a different look is by installing a smarter organiser system. Stuffing everything inside will only make it look confusing and disorganised. So installing a smarter way to arrange will make it easier for you to search for stuff. Even more, it'll also allow you to utilise your space entirely.
Install halogen track lighting
Getting the right lighting can make a massive difference in how your house looks. That's why installing track lighting is a must, especially if you want to brighten a few spaces in your kitchen. The little halogen light bulbs emit a bright white light that illuminates any area effectively. It's an ideal way to transform your space without breaking the bank.
You can hang the rail system below the ceiling to place both the spotlights and even the pendants. The rail often runs between 4 and 8 ft, which you can bend to give it a more decorative appearance. You can purchase rail system kits online or in any lighting store near you. It's also best to visit the manufacturer's website to see the entire catalog.
It won't take you a day to make most of these improvements. Many even say that you can do some of these in an hour or two. So, try to choose which one you find easier so that you can make significant changes even with a limited budget.