Opening an auto repair service is a smart move. Whether your store is in a big city or a small town, there will always be a demand for services that cater to vehicles. After all, not every car owner has the know-how to fix whatever goes wrong with their car.
There is, however, a problem: wherever you go, a similar business offers the same type of service. As a newcomer, how do you set yourself apart from your competitors? Here are some strategies that can work:
Quick Repair
People live busy lives. Promising to get a car in and out of the shop as soon as possible appeals to potential clients.
To do this, you would have to streamline the entire process. Create a system wherein mechanics and aids can work together. Add new equipment that will enable your employees to do their work in the shortest amount of time.
Mobile column lifts are becoming popular among auto-repair services. The machines allow your staff to work on a vehicle without wasting time moving it from one place to another. They also save space because they do not require their own section of the garage. When not in use, you can hide them in storage.
Having a system in place and investing in new equipment that trims the amount of time spent by a car in the shop could boost your income. Not only will clients approve the faster turnaround, but you would also be available to accept more vehicles to repair.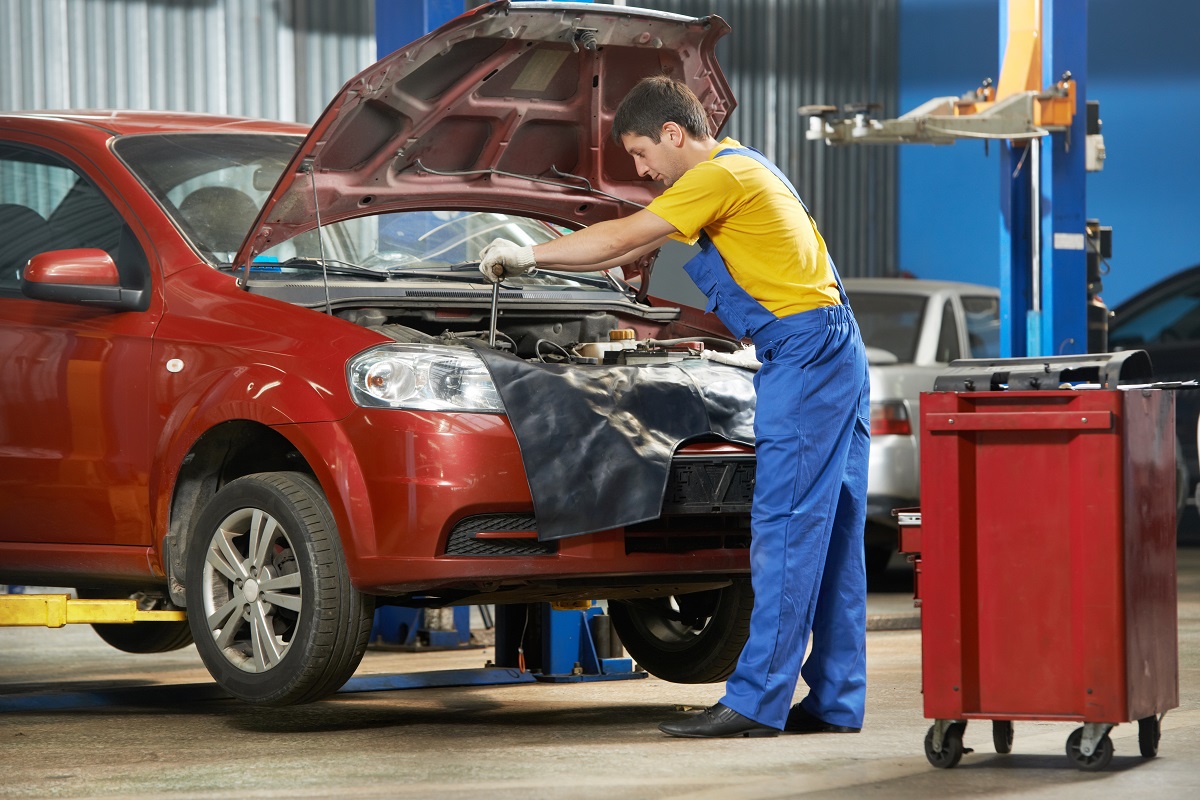 Better Technology
One way you can encourage your competitor's customers to try out your service is by offering them something that they might not have seen before.
Take digital vehicle inspections, for example. The software makes the flow of information between mechanic and customer seamless. You would not be handing out grease-stained pieces of paper to your customers with terms that they might not understand. With digital inspections, your team can make a thorough assessment of the vehicle and then instantly communicate the next'course of action.
The technology will also allow you to keep a digital record of the client's vehicle. In future maintenance and repair tasks, your team will be able to go back and better monitor the health of the car.
Taking your auto-repair service digital would appeal to young consumers who grew up in the age of computers and the internet.
Improved Customer Service
All businesses need to take better care of their customers. If not, these customers would take their money to your competitors.
So, you need to figure out how to satisfy clients with every transaction. One common complaint in the industry is the surprising amount that they have to pay after maintenance and repair. Before you even get to work, give the client an accurate estimate of the cost. Find out, as much as you can, the extent of the damage or if other underlying problems need to be fixed.
Take the time to adequately explain the problem and the actions that need to be done to repair it in a way that the car owner would understand. General consumers are unfamiliar with technical terms and processes. Answer all their questions as much as you can.
The auto repair industry can be pretty competitive. You might find it challenging to navigate your way to the top, especially with more established brands to contend with. However, with hard work and willingness to try new things, you will be able to run a successful auto repair business.