Moving into your new home is an exciting time. It's the end of the process and you're ready to start living in it, but there are a few things you should do before moving all of your belongings in. You'll want to make sure the house is perfect — check for any damages or problems with appliances, gas lines, etc. If possible, schedule some time before move-in day so that you can take care of these things without having to worry about unpacking boxes at the same time.
1. Get your home assessed
As soon as the home is ready for you to move in, get your property assessed (if there isn't already one scheduled). This helps to make sure that any damages or concerns you find are documented and that the assessor takes plenty of pictures. Getting your home assessed also helps to set up your new utilities so you can start cooking dinner or doing laundry on day one.
2. Check for any damage to the home before you move your belongings in
No matter how well the workers built your house, there might be a few things that are broken or dented. Check for any visible damage on windows, the roofline, the exterior walls — anything. Take pictures of damages so you can present them to your builder later if needed. If you know something is wrong but it's not visible from the outside, make sure to ask your builder about it.
3. Schedule an appointment with your utility companies
Before you move in, you want your home to be able to accommodate all your tasks especially cleaning, cooking, and bathing. This should prompt you to schedule appointments with your utility companies. You want to make sure the water is clean and running, as well as ensuring there's sufficient heating and cooling throughout the home.
4. Get a pest inspection done if necessary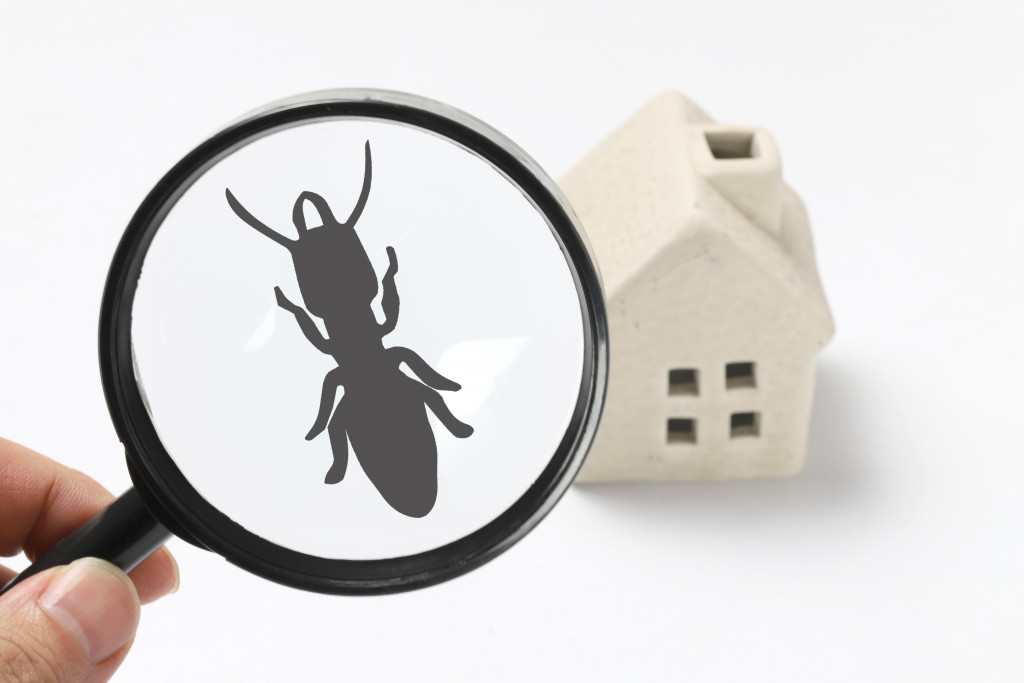 Most new homes don't need a pest inspection, but if they do, make sure it gets done before you move in. And even if they don't, it doesn't hurt to get one anyway. This way you can get rid of them before moving day. Check the interior structures as well as the areas around the outside of the home.
5. Get any appliances plugged in and working
Most of the time your home won't be fully ready for you when you move in, so if there are appliances that need to be plugged in or have issues, do it yourself before moving in. This includes making sure the stove works, that your washer and dryer get water (if necessary), and any other appliances like the oven, dishwasher, refrigerator.
6. Find a good electrician to check the wiring, plumbing, air-conditioning, heating, etc.
Plumbing and wiring issues are rarely ever noticed before moving into a new home, so you want to make sure everything is up to par. If you don't know much about your system, ask around for recommendations or hire an electrician that can check everything out for you.
7. Walkthrough and take lots of pictures (if possible)
Do a walk-through with your builder or new home community manager. Ask questions, make sure you know how things work, find out what is provided and not provided. This way there will be no surprises later on. Make sure to take loads of pictures so that everything matches up in case you have to document any damages or missing items later. This also lets you show your family and friends what your home looks like in its barest form compared to how they will see it decorated and fully furnished.
8. Don't forget to hire a cleaning crew
Before you move in, make sure your new home is clean. Sometimes the cleaners will come beforehand and leave it for you to unpack your first day, but sometimes they won't be able to make it before you arrive. Either way, calling the cleaners yourself (even if they were already scheduled) can help them get there faster.
9. Don't unpack everything on your first day in your new home
This is probably the most important tip of all — don't unpack it all! Make sure you have a change of clothes, some food and drinks for the first night, and a toothbrush. You obviously need to get into your dresser and drawers or closet but that's it! If you unpack everything then you'll just be overwhelmed later on when moving stuff from place to place.
We hope these tips have been helpful as you prepare for your move into a new home. It's important to take the necessary steps before moving in so that everything is prepared and ready to go when you arrive. Moving can be exhausting, but it doesn't need to be! With this guide, we've provided some of our best advice on how to make sure your first day at a new house goes smoothly.