Having a pet has pros and cons. Most fur parents commonly treat their pets as furry, cute, and cuddly family members. They even consider them as their "kids." So it is also essential to think of your pet's needs when you are going to buy a house.
It is imperative to know rules and regulations in the area and how the neighborhood treats each other's pets or how they welcome them. Doing so is vital to understand how your new home and surroundings will affect your and your pet's activities.
Here are some home-buying tips for all fur parents, so you can give them a home they can be comfortable with.
Assess Home Layout
When buying a house, we make sure that we are comfortable with the house's layout. And we should think the same for our pets too. Does it have enough yard or a good space inside or outside for your pets to play and run freely? Does a tiled floor or a carpet more suitable for your pets? Check if the windows are at a low level that your pets can accidentally run into.
Examine the home layout and think of anything that is needed by your pet to be comfortable and safe. If you have a senior or an old pet, it would be hard for them to go upstairs, so understand that they would stay on the first floor. Consider a few changes like bathroom renovation, room improvements, and other things for your and your pet's comfort.
Just like you examine the inside of the house, assess the outside space. Does it have enough room for a dog house or an area to play with? Is there fencing in the yard? If there is, is it high enough, or are there any holes where your pets can go through? You might consider a garden faucet for playtime and bathing your pets.
It is also a good idea to speak casually to your neighbors so that you will know if they are pet-friendly or how they treat pets nearby.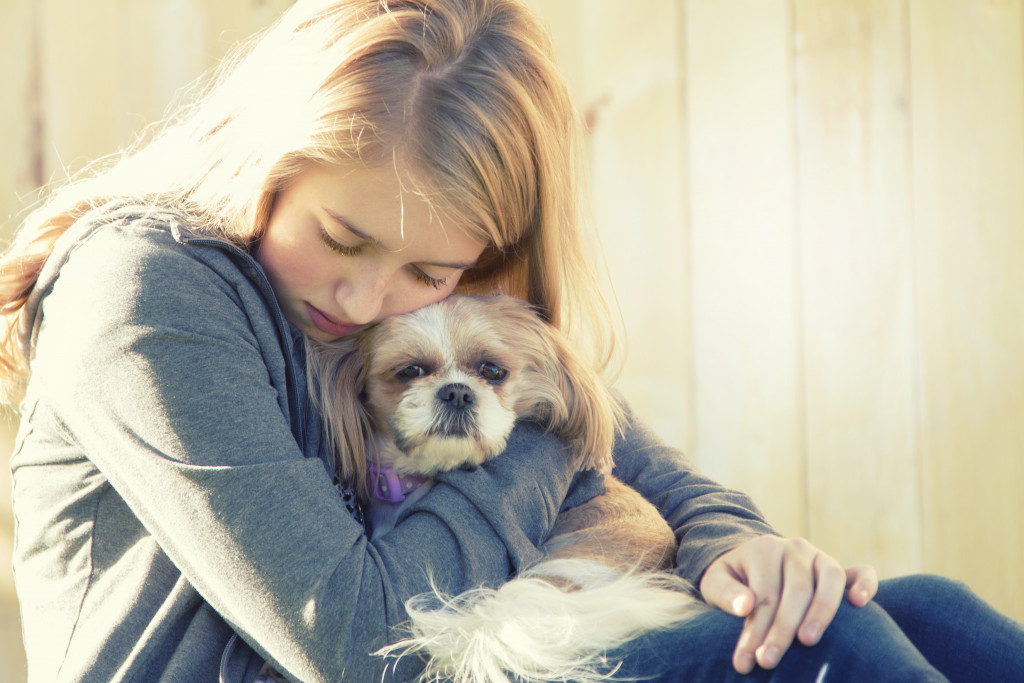 Check the Pet Owner Requirements in your Local Area
When you plan to buy a house, knowing the area's country and city ordinances is crucial. They commonly have rules like leashing your pets or cleaning public spaces messed up by your pet. These regulations are implemented to ensure that pet owners take full responsibility for their animals. Besides, not everyone is fond of pets, so it's customary to clean after your pet to prevent disturbing others.
You can be charged if you fail to comply. Some are strict and won't accept why you don't know the rules. After all, there is a saying that "ignorance of the law excuses no one." Ensure that you know all the details pertaining to pet ownership and its policies.
Many communities strive hard to create and maintain pet-friendly and environmentally friendly parks or places. It is a good idea to check if pet parks or playgrounds exist in the area of the house you are planning to buy.
If you have farm animals as a pet, such as pigs, donkeys, or goats, you must clarify the ordinances and regulations with the officials. Common pests such as dogs, cats, fish, and birds are acceptable. But if you have farm animals as pets, there might be some restrictions, such as the allowed number of pets in the area.
Check Apartment and HOA Regulations
It is easier to have a pet in a single-family home. But if you plan to buy an apartment, townhouse, or condo room as it is cost-effective, these types of homes have more restrictions. In addition, these kinds of neighborhoods aren't always pet-friendly.
Because there will be a lot of roommates around, some of your roommates might have allergies, or they are simply uncomfortable with having pets around. So it is essential to ask about the rules and regulations for pets inside the apartment or condominium.
Usually, Homeowners Association is in charge of rules and regulations in condominiums or townhouses. Ask them or try to convince them of what is allowed, not, or for some limitations.
Some of them will allow pets but limit your pet's size or restrict you to 1 to 2 pets only. Some will restrict specific areas of the building or disallow you from a particular room if your roommates have allergies. You might be charged if you don't obey these regulations.
Understandably, you want to ensure that your pet is happy and comfortable in your home. As a fur parent, it's your responsibility to give them a home where they can play around and be silly. Remember that when your pet is happy, you'll be happy too, so make sure to follow these home buying tips.