So you finally decided to buy your family a brand new house. You want to give your family the best things in life, and that includes a newly built house you can possibly call you forever home. You are willing to pay more in exchange for a new place with fewer maintenance and repair issues and one that can accommodate your family's growing needs. But as much as you want to buy a brand new house for your family, there are certain things you need to keep in mind before finally purchasing one.
Here are some dos and don'ts of buying a brand new family home:
Decide Between a Move-in Ready House And A Pre-construction Home
There are generally two types of new homes you can choose: a move-in ready house or a pre-construction home. Knowing the perks and drawbacks of each one will give you a better idea of what's best for your family.
A move-in ready house is, as the name suggests, a house that's ready for occupancy once you purchase it. This means you can immediately start living in the house. On the downside, you might not be able to customize the house to your liking as much as you can with a pre-construction home.
A pre-construction home, on the other hand, is a house that's still in the process of being built. You will have to wait for the completion of the construction before moving in. Depending on house size and complexity, this can take anywhere from several months to a year or more. The upside to this is that you can have the house customized to your liking. You can choose the layout, materials, fixtures, and finishes.
If your family can barely wait for a newly constructed house, a move-in home is a better choice. However, if you are after the flexibility and customization that a pre-construction home has to offer, then go for it. Just be prepared to wait a bit longer until you can finally move in.
With pre-construction homes, you can search for house and land packages from reliable developers. This type of purchase usually comes with a lower price tag as well. This enables you to customize your future family home according to the developer's building guidelines. If you intend on choosing this option, make sure to do your research and only buy from a reputable developer. Find one that offers house and land packages in developing areas near essential amenities like schools, hospitals, and malls.
Don't Go House Hunting Without a Mortgage Pre-approval
The next thing you need to do is to get a mortgage pre-approval. This is especially important if you plan on buying a pre-construction home. A mortgage pre-approval will give you an idea of how much money the bank is willing to lend you.
It's best to get this before starting your house hunt so you will know your budget. Remember that getting a pre-approval mortgage is not a guarantee that you will get the loan. The bank can still reject your loan application even if you have pre-approval.
To start applying for a mortgage, gather the necessary documents such as your identification, payslips, bank statements, and tax returns. Once you have everything ready, you can start shopping around for a good mortgage deal. Compare interest rates and fees from different banks before deciding on one.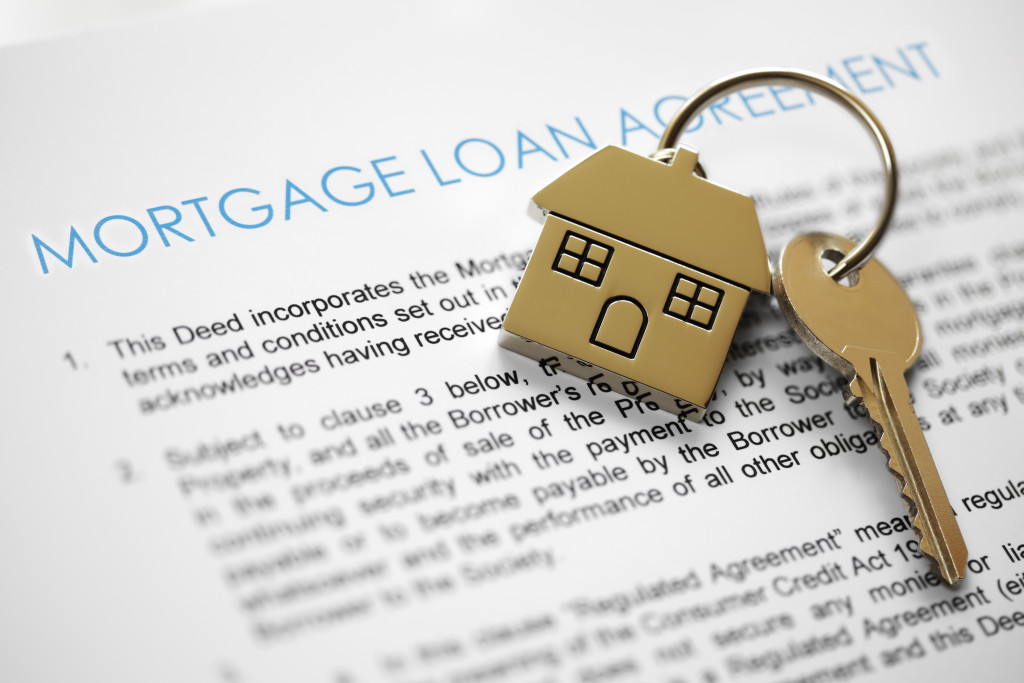 Don't forget to factor in the additional costs of buying a new home, such as stamp duty, conveyancing, and loan application fees. These can add up quickly, so make sure you have a buffer in your budget.
Factor Resale Value
Since you are basically buying a family home, the last thing on your mind could be to sell the house. However, you need to factor in the resale value of the property. You never know what might happen in the future that will force you to sell the house.
Many things can affect the resale value of a new house, including the following:
Location
Size
Type of property
The surrounding area
By taking into consideration the property's resale value, you can avoid any costly mistakes that could lower the value of your home in the future. If you can buy a house in a good location, has a sizable property line, close to key amenities, and have well-maintained neighbor houses, then you are on the right track.
When it comes to the type of property, avoid anything too unique or quirky, as this could turn off potential buyers in the future. It's best to go for something classic and timeless that will still look a good many years from now.
Don't Forget To Ask Neighbors About a Builder's Reputation
If you plan on buying a pre-construction home, you must do your due diligence on the builder. One way to do this is to ask your potential neighbors about the builder's reputation.
Are they happy with the quality of the homes in the area? Have there been any issues with the construction company? These are critical questions that you need to get answers to.
You can also check online reviews about the builder. However, take these with a grain of salt, as some could be fake. It's best to get first-hand information from people who have worked with the builder.
Buying a new house for your family can be an intimidating task. However, as long as you do your research and know what to look for, you will be able to find the perfect home for your loved ones. Just remember the dos and don'ts of buying a new family home, and you will be on your way to making your dream home a reality.